ATEN, established in 1979, is specialized in connectivity and management solutions in accessing and sharing technologies.
ATEN´s SOHO and SMB solutions offer a series of cable KVM, desktop KVM, and LCD KVM products. The Enterprise solutions offer a series of Over IP solutions that allow customers to effectively manage IT infrastructure from anywhere in the world. The Professional Audio / Video line offers integrated video solutions for home and professional use for a variety of uses including corporate, education, hospitality, and commercial and home theater applications.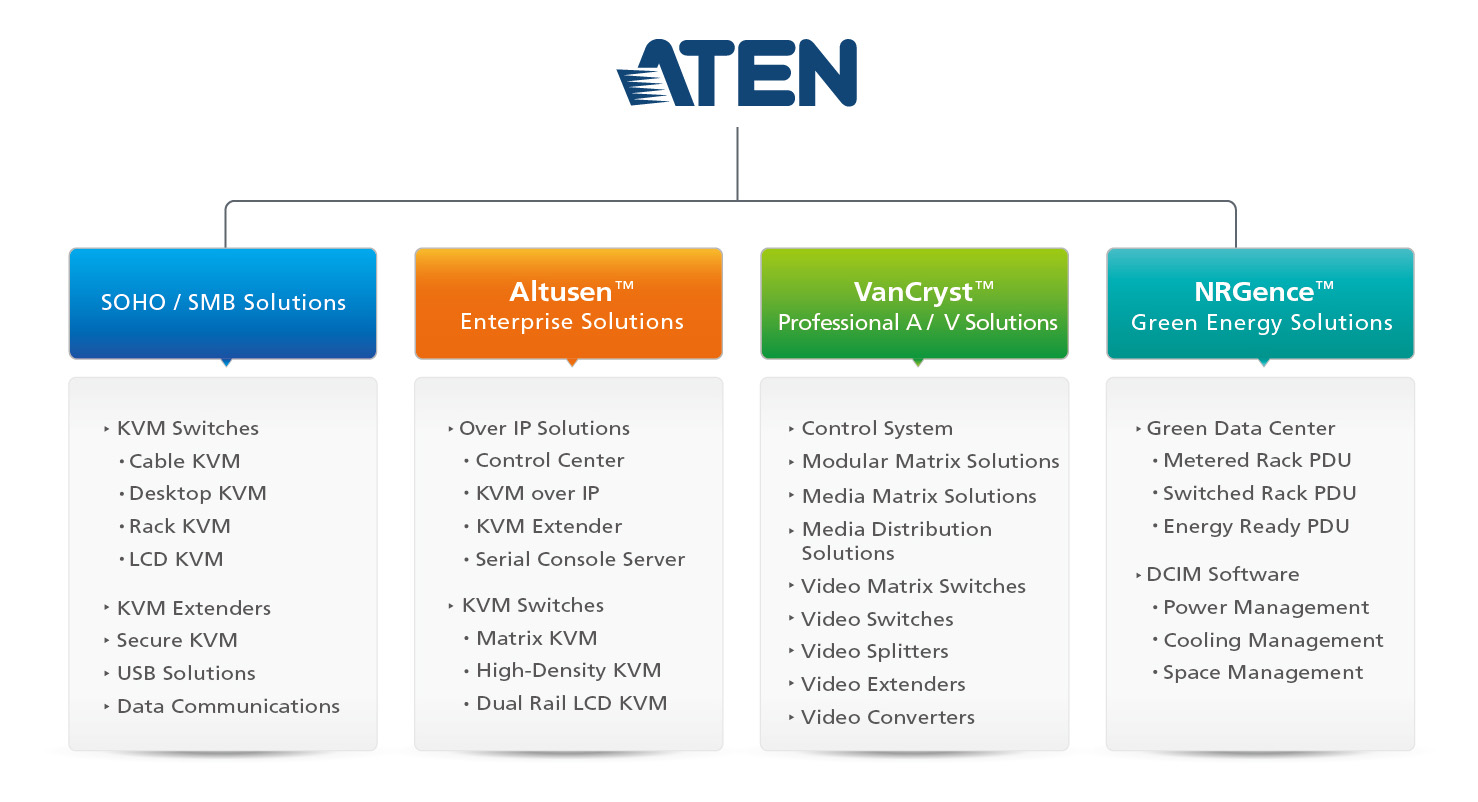 There has been an evident increased use of digital signage recently in public places such as shopping malls, plazas, bus terminals, hospitals, banks, and the advertising for brands and companies have gradually strayed away from traditional forms of publicity.
Traditional advertisings quickly become boring and static, whereas digital signage does not, and maintain constant changes of color, shape, wording and an overall much more dynamic impact to consumers. ATEN satisfies the demands for real-time information by developing ingenious ways to improve the transmission of data and enable the large potential of digital signage.

ATEN combines and shares information with the use of various KVM switches, which allow the control of multiple computers from one or more sets of keyboards, video monitors, and mice, as well as the development of remote

management solutions, video products, USB peripherals and data communication. Through the use of these products, users experience a much more well-connected and efficient computer environment.