Backup & Disaster Recovery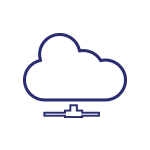 Are you looking for high quality Virtual Backup & Disaster Recovery Software that meets your business needs now and into the future?
We have a range of software from Vendors across the world, providing a large choice of solutions. A great range of solutions means that Delivio can tailor packages for all types businesses from SME's to Enterprise from Mining to Government. Delivio also pride themselves in being able to make you aware of solutions that you may only just becoming aware of.
If you expect to work with a Software company that can help you with your immediate problems and assist with unforeseen ones in the future, you've found the right place.
Browse through our Vendors to learn a bit about each of them, then the best thing to do is contact Delivio to find the best solution(s) for your specific business, and to find a qualified local partner with whom you can work.
Our solutions provide easier, faster, more scalable backup, recovery and replication for VMware, vSphere and Citrix XenServer environments.
Backup and restore faster to meet your RPO's and RTO's
Reduce backup storage over 90% with global deduplication
Quickly recover vm's, files and application data directly from backups
Efficiently replicate virtual machines for disaster recovery
Manage your backups directly through vCenter
Significantly reduce costs and time associated with virtual backup