IT Help IT Desk Software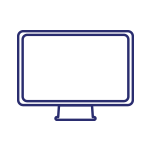 Are you looking for Help Desk Software that is cost effective, easy to install, simple to maintain and supported locally in Australia?
Bluechip Enterprise Solution are leaders in Australia for ManageEngine Products including their IT help desk solutions. More than 50,000 customers use ManageEngine globally (including over 1000 in Australia) for their enterprise IT management.
We can assist with solutions for:
Internal IT Departments
Customer Support
Managed Service Providers
Internal IT Departments
Software for internal IT departments integrates your service desk requests and assets to help manage your IT effectively. It greatly speeds up the trouble shooting process and helps you implement ITIL best practices. It is highly customisable and easily implemented. Well over 10,000 IT managers use this product globally to manage their IT help desk and assets.
Customer Support
This product greatly enhances your customer service and support as it is web based and feature rich.
Managed Service Providers
Designed so that MSPs don't have to juggle multiple software, the software for MSPs easily handles multiple accounts. Web based and ITIL ready, it also integrates the service desk with the asset management module built specifically for managed service providers.
Our Vendors
If you would like to discuss your needs, or have a demonstration of any of these products, please contact us using the information below.