Virtual Desktop Management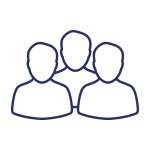 Are your Virtual Desktops slower than expected?
As virtual networks increase in size along with user demand, it is inevitable that performance issues are going to start becoming an issue. We help clients with Citrix XenDesktop or VMWare's View every week to fix these problems.
Virtual Desktop Profile Management Software enables our clients to quickly and easily monitor, diagnose and report on their systems.
Monitor your system
See issues developing into problems so you can take preventative action and avoid problems.
Diagnose the cause
Quickly Find and Fix unforeseen problems and minimize down time.
Report
Create broad and/or specific reports that greatly assist your monitoring efforts and reporting requirements to other areas of the business.
We have a range of solutions that suit different VDI requirements;