Professional Power Solutions

GreenPower UPS™ Technology

100+ Countries Market Presence
Founded in 1997, CyberPower has followed a path to success through engineering excellence and quality standards in power protection and computer accessories. After years of implementation of global branding strategy, what we've provided to millions of satisfied customers are not only award-winning products, but a sense of security.
Key Competitive Advantages
Top 4 UPS Sales Worldwide
(Source: Frost & Sullivan (2013), 1-5kVA)

Original Manufacturer with Dedicated R&D
Free Power Management Software

Free Unlimited Technical Support
Leading the World in Green IT
As concern about sustainability is increasingly shaping consumer behaviour in today's competitive business environment, people nowadays tend to weigh more on products' "Green Performance" when making product-related decisions. And this has also given rise to the trend of "Green IT" products. A significant number of consumers are considering more on lifetime energy efficiency over actual cost when purchasing between competing products. As a stakeholder of "Green IT", CyberPower recognized its responsibility and initiates certain green practices throughout the business including the patented GreenPower UPS™ Energy-Saving Technology.
GreenPower UPS ™ Technology
By using patented energy-saving CyberPower UPS, users may save up to 93% of power consumption, and this will be influential to the amount of utility cost that most enterprises concern.
Energy Star Certified UPS
Without sacrificing working efficiency, users may save up to 55% on UPS power consumption with CyberPower Energy Star certified UPS, and thus save on electricity cost.
UPS (Uninterruptible Power Supply) provides power for equipment to safely shut down during a power outage. It protects connected equipment from unexpected power outage that could cause serious business disruption or data loss.
Main benefits of the UPS:
.Provides Battery Backup
.Safeguards Valuable Data
.Keeps Equipment Online
.Protects from Surges and Spikes
.Offers Clean and Stable Power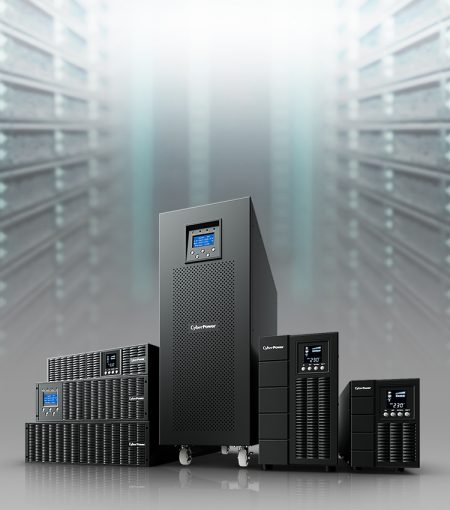 Connect with Bluechip IT-CyberPower Today!
Tap into our experienced product specialist and book a time to discuss your technological requirements. Let's innovate the ever-so-changing world of technology together.