Lastpass Banner 1

Solve your client's password needs
Deliver best-in-class security to your team and clients with our password management solution.
Lastpass Banner 2

Become a LastPass Allegiance Partner to provide even more value to your customers

Ways to partner with LastPass
Grow your business while delivering best-in-class
security
with the LastPass MSP Program.
The LastPass MSP Program provides Managed Service Providers (MSPs) visibility and control over every access point of their customer's business.
With its integrated single sign-on and password management solution, LastPass allows your company to generate incremental revenue while seamlessly managing your customers' accounts in a single pane of glass.
With LastPass, your company can provide your customers the best-in-class solution to securely protect their passwords and manage access to applications.
In addition, your technicians will be able to provision seats and manage accounts from one central admin console.
LastPass MSP offers a tiered pricing model to all our MSP partners. This pricing model provides a lower cost and higher margin for your business as your grow in your LastPass deployment.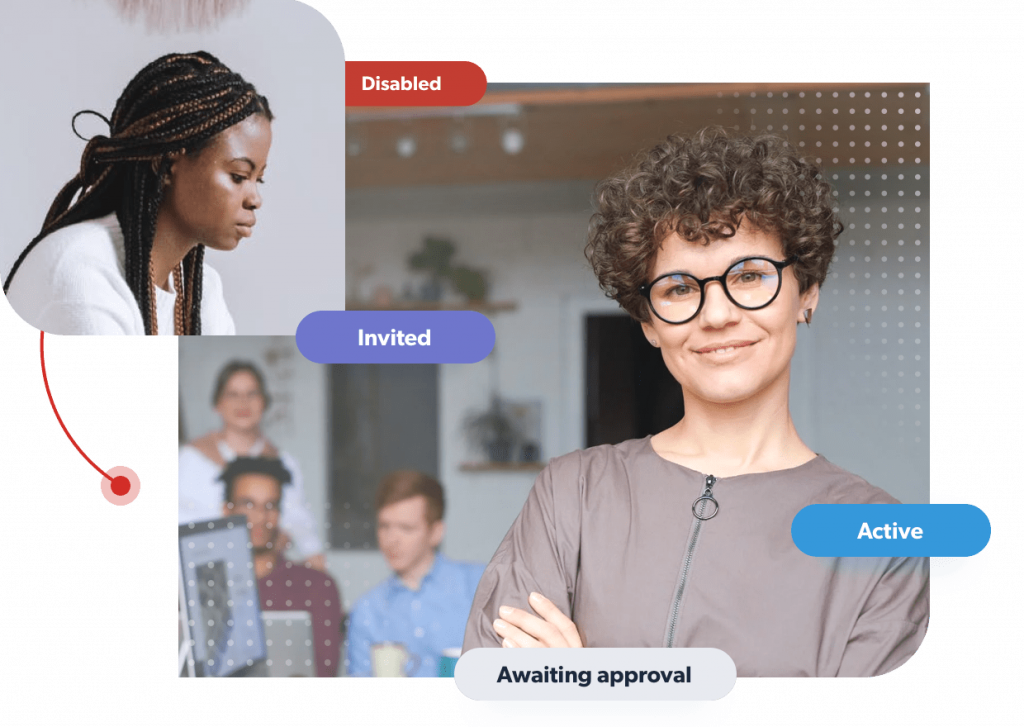 LastPass MSP is designed with your needs in mind. Managing clients and their LastPass accounts is easy with features including:
Monthly billing to ensure you're charged only for the seats you're using.
Flexibility to add or remove clients and seats all from your Admin Console.
Central dashboard where you can view clients' accounts and security ratings.
Ability to assign clients' Admin controls over their accounts.
Internal-use-licenses (IUL) to secure your MSP.
Integrations with Professional Services Automation (PSA) providers.
Reduce user friction without compromising security

Eliminate employee password reuse
Ensure employees practice great password hygiene with the integrated LastPass Password Generator.

Manage passwords from one place
Give every user their own personalized vault, while maintaining oversight with a robust admin dashboard.

Protect your sensitive data
Keep everyone's credentials, notes, and info safe using LastPass' zero-knowledge security model.

Share passwords simply and safely
Securely share credentials where employees and clients require access and organize shared credentials by Groups.
LastPass Families as a Benefit
Once an employee has claimed their LastPass Families account, they can link it to their business account. This makes getting started with Families both immediate and simple, as they'll be able to manage both accounts within our app and browser extension. With Families as a Benefit, individual users and families can:
Grant 5 additional LastPass licenses to their family and friends
Store and protect their passwords across all devices
Create unlimited shared folders for easy family sharing
Improve and enforce password hygiene by using the security dashboard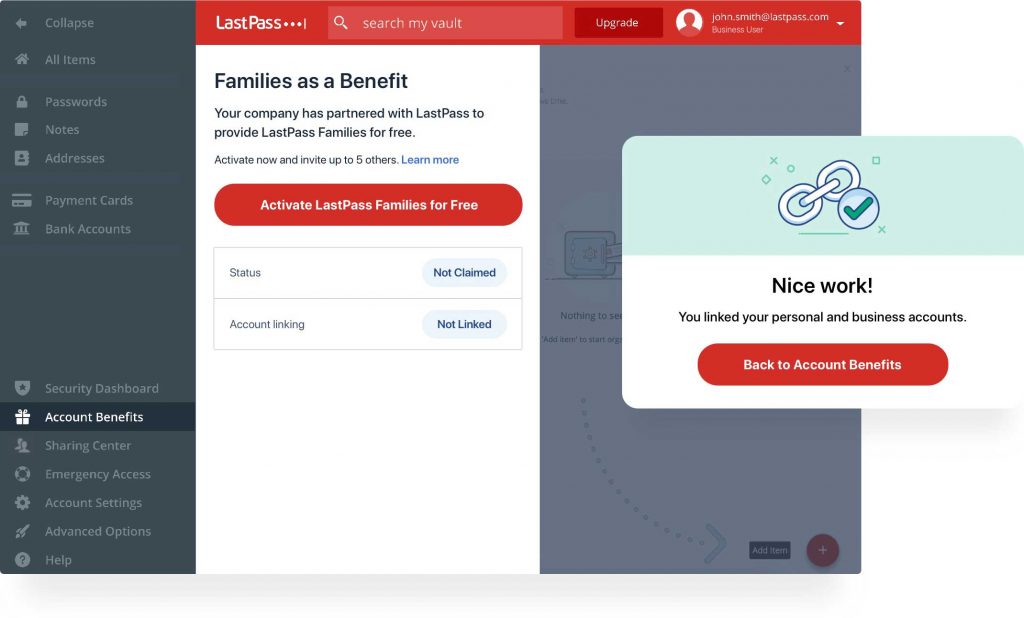 Secure your workforce with proven security regardless of network, location or device.
By partnering with LastPass, your MSP will gain competitive margins while providing value to your customers.
LastPass helps you take the following critical steps to ensure online accounts are protected:
Give all your employees a tool to improve their passwords safely.
Identify and help change re-used passwords, so that the loss of one password won't give the bad guys access to multiple accounts.
Keep all these complex passwords in an encrypted vault that nobody but you can access.
Provide dark web monitoring to alert an employee when a credential is at risk.
Offer you more insight and control into every login with 100+ security policies.
LastPass – Tennis Incentive
Game, set, match, and the amazing experience awaits! 🎾🏆 Join LastPass at the Australian Open in our Corporate Booth for a chance to WIN an unforgettable journey into the world of tennis!
Our latest webinar available on-demand
You are in full control on how to deploy LastPass to your customers and how to onboard them. You can bundle LastPass as part of your core services or as a standalone offering to suit your business.
Sounds like an MSP solution for you.  Contact us using the form below and we will reach out to you shortly.

1. Complete the form below
Tell us a little bit more about you and your business!

2. You'll hear from us
We'll reach out to you within 2 to 4 business days to have a conversation about your goals and how we can get you up-and-running.

3. Access our Partner Portal
Gain access to our training, marketing, and sales materials to start offering LastPass to your clients.
Connect with Bluechip IT-LastPass Today!
Tap into our experienced product specialist and book a time to discuss your technological requirements. Let's innovate the ever-so-changing world of technology together.