MTR_1899x483
The Smarter Cloud Solution for Business Networking
Hospitality | Education | Retail | Office | and More
Routers, Switches, Access Points, Controllers
XG Firewall_1899x483
Omada Outdoor WiFi Solution
Ideal for Outdoor Home and Business Scenarios

Industry Solutions
Hospitality, education, retail, office, and more

Scenario Solutions
Surveillance, high-density environment, and more.

Technology Solutions
Dedicated to developing new technologies

Customized Solutions
Get the best, tailor-made solution with a few clicks
Omada Cloud SDN
Omada's Software-Defined Networking (SDN) platform integrates network devices, including access points, switches, and routers. It provides 100% centralised cloud management and a highly scalable network controlled from a single interface. Seamless wireless and wired connections are provided, ideal for use in hospitality, education, retail, and offices.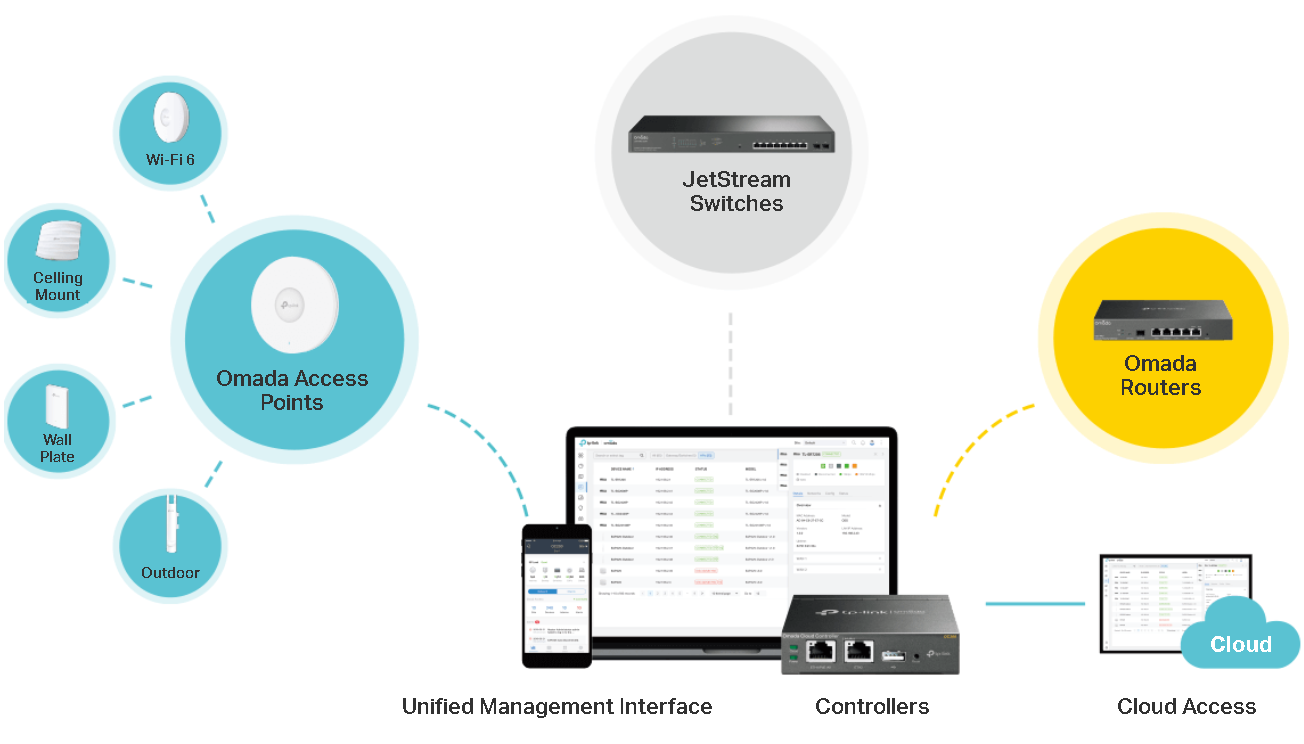 SafeStream Routers
TP-LINK's SafeStream Gigabit Broadband VPN Router supports Gigabit Ethernet connections on both WAN and LAN ports which guarantee high-speed wired connectivity. What's more, it integrates multiple VPN protocols, and high-security and high-performance VPN capabilities, which enable employees' remote connections to their main offices as secure as if they were in the main office.
TP-LINK's SafeStream routers also boast abundant security strategies such as SPI Firewall, DoS Defense and IP-MAC Binding help protect your network against most known attacks. It is an ideal partner for small offices, which need cost-effective and reliable VPN solutions.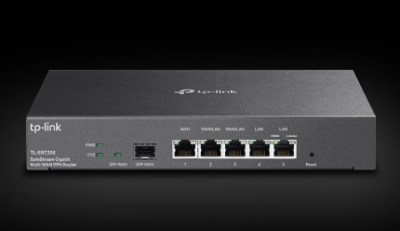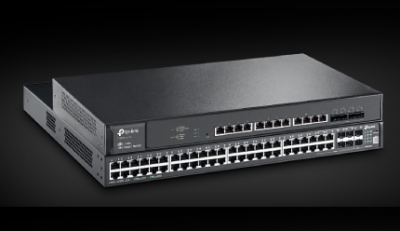 JetStream and LiteWave Switches
Managed switches integrating Omada SDN (Software Defined Networking) provide 100% centralised cloud management to create highly scalable networks. Seamless wireless and wired connections are provided-ideal for hospitality, education, retail, office, and more.
Pharos Outdoor Wireless Broadband
Pharos is TP-Link's next-generation outdoor product series, providing long-range outdoor wireless networking for applications such as WISP, Enterprise Bridge (PtP), and Wireless Surveillance (PtMP). The line consists of professional outdoor directional CPEs, and powerful PharOS web-based interface and the Pharos Control centralised management platform are available.
Pharos Series devices are proven to provide exceptional network speeds, helping you overcome the bottleneck effect that plagues most existing networks. The real throughput of a Pharos product in a Point-to-Point link usually exceeds expectations—a feat that no other product its price range can achieve.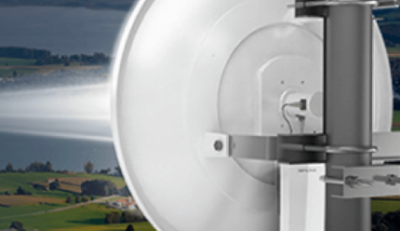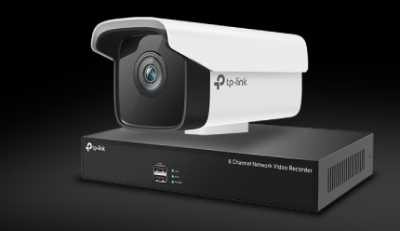 VIGI Surveillance
VIGI is devoted to ensuring the safety of your business with reliable products and professional solutions. TP-Link created VIGI to develop its business overseas in the video surveillance market. Based on TP-Link's rich experience in the domestic surveillance and global networking markets, VIGI has gained trust from distributors and customers, and has supplied products and services to more than 36 countries and regions.
Why Bluechip and TP-Link?
Founded in 1996, TP-Link is a global provider of reliable networking devices and accessories, involved in all aspects of everyday life. The company is ranked by analyst firm IDC as the No. 1 provider of Wi-Fi devices for a consecutive 11 years*, supplying distribution to more than 170 countries and serving billions of people worldwide.
Established in 2000, Bluechip Infotech focuses on delivering the latest IT products to a wide channel base while maintaining a dedicated commitment to first-class service. With offices across Australia and New Zealand, we're able to back our commitment to service through localised support.
Connect with Bluechip IT-TP-Link Today!
Tap into our experienced product specialist and book a time to discuss your technological requirements. Let's innovate the ever-so-changing world of technology together.