MTR_1899x483
Managed Detection and Response – The Complete Solution
Sophos' most complete 24/7/365 managed cybersecurity service just got better. Now featuring telemetry integrations with major third-party cybersecurity vendors and a 1 million dollar breach protection warranty
XG Firewall_1899x483
All XG devices have an announced EOL date!
Speak to your Sophos Account Manager now
for a migration plan to XGS now.
XG Firewall_1899x483
Be in control of how and where licenses are
distributed, allowing you the flexibility of
competitive pricing, instant roll-outs and monthly billing.

Bluechip Promotions and Media
Why I.T needs Sophos Managed Detection & Response
Advantages of using Sophos MDR + How to License & Service tiers!
Sophos Switch Model Comparison + Hands on!
Sophos Networking Portfolio Overview + Central Demo
Product Unboxing: Sophos Switch
Join Bluechip Infotech's Sophos Product Manager, David Nguyen as he takes a quick hands on tour of the new Sophos Switches!
Featured Product Portfolio

Managed Detection and Response (MDR)
Sophos' most comprehensive 24/7/365 Managed Detection and Response Service delivers the expertise of 500+ cybersecurity experts in 6 global Security Operations Centres straight to your clients network.
MDR Third-party Integrations
Leverage your existing investments in cybersecurity tools and gain access to an instant Security Operations Centre with Sophos MDR.
Sophos will digest the telemetry from existing tools and normalise it to deliver a 24/7 security service out-of-the-box.
The list is constantly being expanded upon so contact us to find out more about compatibility.
Currently compatible with:
Microsoft + 365
Malwarebytes
Palo Alto Networks
Checkpoint
Crowdstrike
Cisco
Trend Micro
Symantec
AWS
Google Cloud

XGS Firewalls with best-in-class SD WAN
A game-changer for anyone managing multiples sites.
Real-Time Performance Monitoring

Sophos Firewall is automatically monitoring and reporting the performance of your ISP connections, including packet loss, jitter, and latency metrics.

Zero-Impact Rerouting

When WAN link performance takes a hit, Sophos Firewall automatically reroutes traffic to a better performing link, including active sessions with zero impact and no disruption to users or their applications.

Xstream FastPath Acceleration

The new Xstream Flow Processors in all XGS Series appliances accelerate SD-WAN IPsec VPN tunnel flows taking full advantage of the hardware crypto capabilities in XGS Series appliances. They can also offload and accelerate other important trusted traffic from the cloud.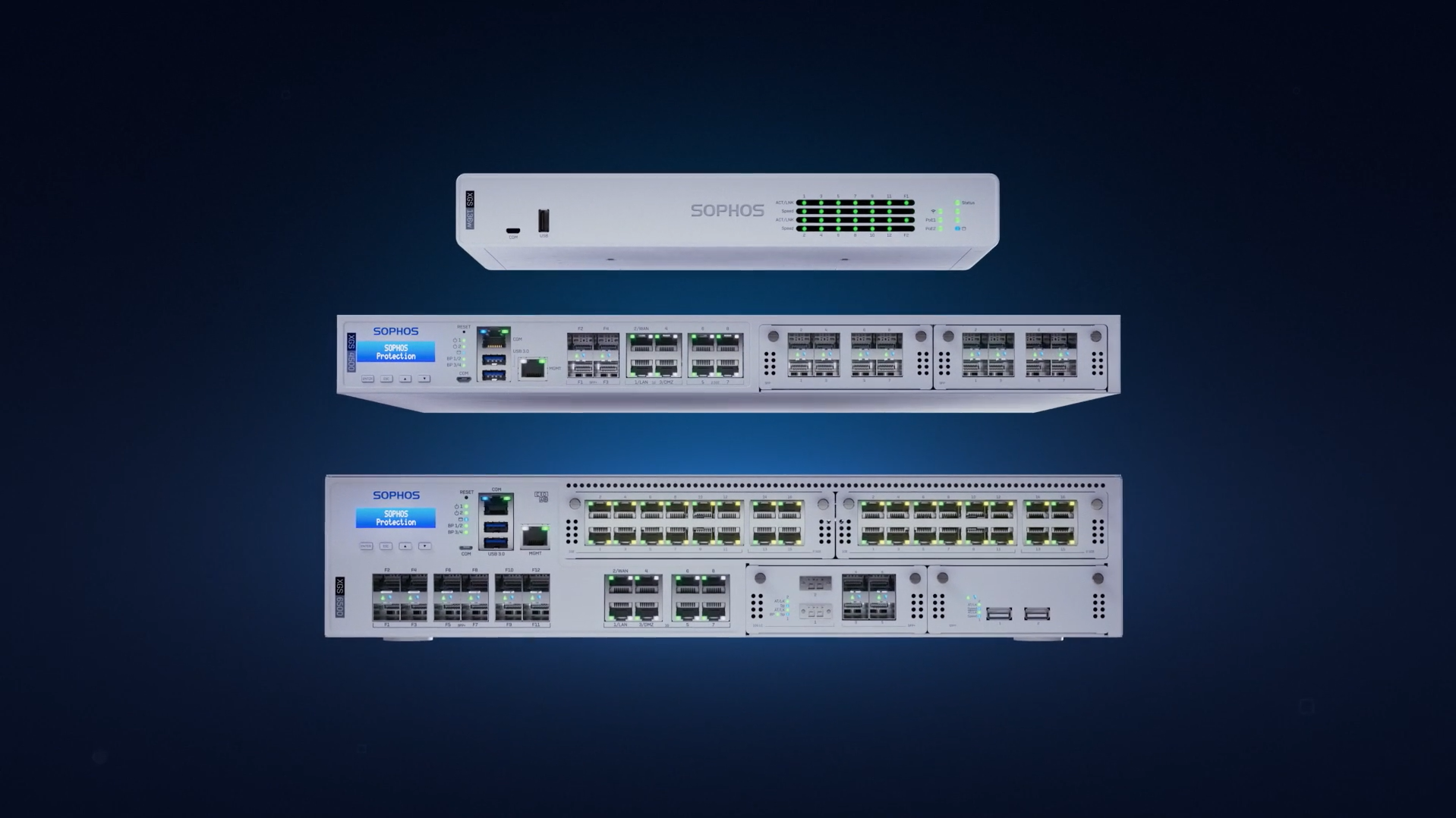 Industry Award-Winning Network Security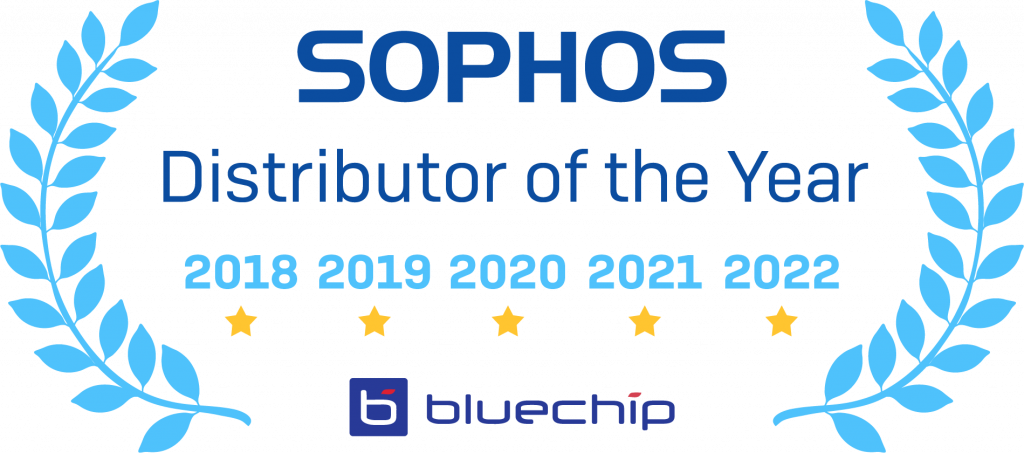 Bluechip Infotech has been announced the ANZ 2022 Distributor of the Year by Sophos for the 5th year running!
Sophos praised Bluechip for developing an "aggressive and innovative" marketing campaign that, from Sophos' perspective, increased awareness of its Synchronised Security products and product strategy.
With a dedicated sales, pre-sales, and product management team, Bluechip is honoured to be once again recognized for the significant effort & contributions we make every day to all the partners who choose to do business with us.
No matter where you are based in ANZ, the Bluechip Sophos product management team will be eager to help you with tailoring the Sophos experience to suit your business needs.
Connect with Bluechip IT-Sophos Today!
Tap into our experienced product specialist and book a time to discuss your technological requirements. Let's innovate the ever-so-changing world of technology together.